Gladstone's: A library that exists for people to work in, that you can then stay over at? Yes, I jumped on that one
---
• 1970s • 1980s • 1990s • Book Review • Cathi Unsworth • Goth • Human Nature • London History • Music history • seventies
As a testament to the lasting legacy of Goth, this book has never been bettered. Cathi's taken a large chunk of history – much of this readers of this book are likely to already know the nuts and bolts of – and weaved it into a contemporary narrative.
---
• 1970s • Barbara Hulanicki • biba • Book Blog • Book Cover Art • Book Review • retro • seventies • vintage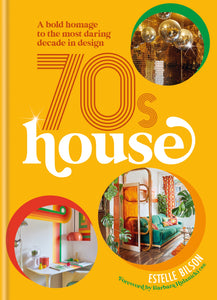 Looking back it now, so much of the 70s just looks like really good fun. What's not to love about a fondue party, lava lamps, flamenco dolls, hedgehog cakes and prawn cocktails?
---
• Allen Lane • Book Review • Cats • Feline Philosophy • Feline Philosophy: Cats and the Meaning of Life • Human Nature • John Gray • Philosophy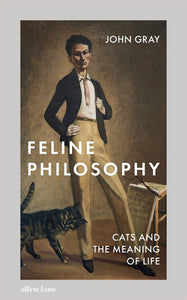 '
Part philosophical examination of how our relationship with cats can inform what it means to be human and part self-help manual, t
he result is a highly readable, often charming and occasionally whimsical mix of philosophical musings, literary fiction and autobiographical writing.' 
---
• Bill Bryson • Book Blog • Ephemera • Erectile Dysfunction • Found Art • Found Ephemera • Marginalia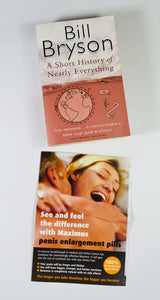 Brought to Book: Things Found in Secondhand Books and What They May Reveal About Their Previous Owners #13 – A Short History of Nearly Everything by Bill Bryson (Black Swan / 2004).